hi, first post from a 2 stroke lover from sunny derbyshire.
this is the sprint bike as i found her. i kept the engine and sold the rest to a bloke at fahron engineering, called ron. his plan was to rebuild it as a sprint bike. my plan is to rebuild the engine. unfortunately the gearbox looks like it's been attacked by metal moths. everything that could be drilled has been. there's no speedo drive in it or kickstart shaft, alternator rotor and stator etc. add the fact that the left main bearing housing was in 3 pieces and you can see what i'm up against. i've been building 2 strokes for many years, all japanese. i've never completely rebuilt a british 2 stroke - ever. i'll post a photo of the pistons and what the previous owner did to them. the crank has been padded out with aluminium on the inside of the cranks and plugged on the outside of them. hope that covers everything
cheers, a.
sprint bike: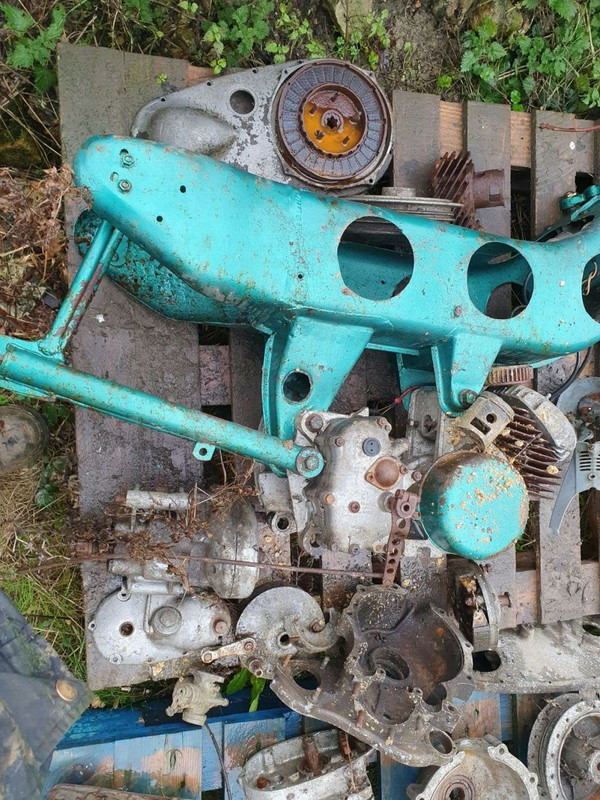 why do this to brand new pistons?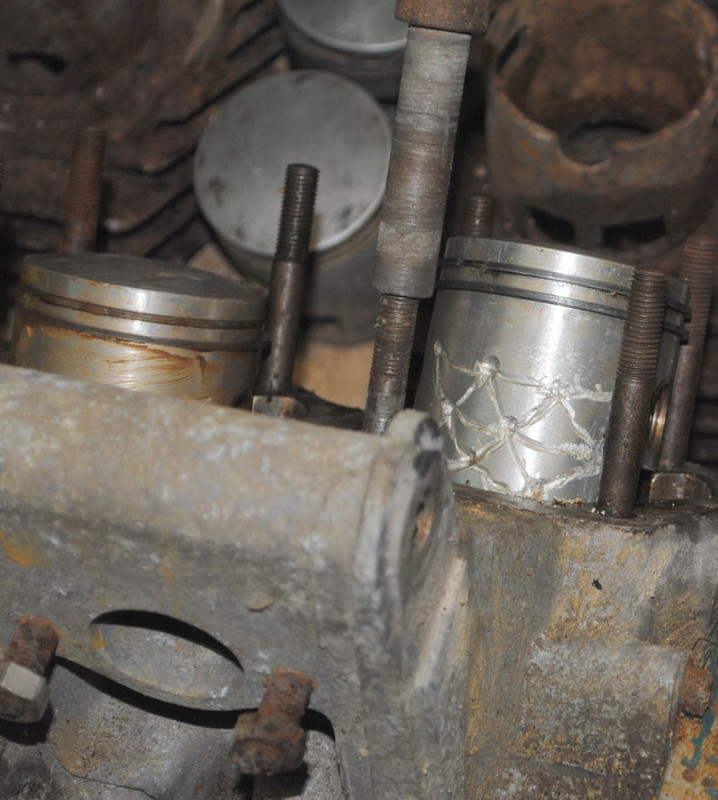 drilled: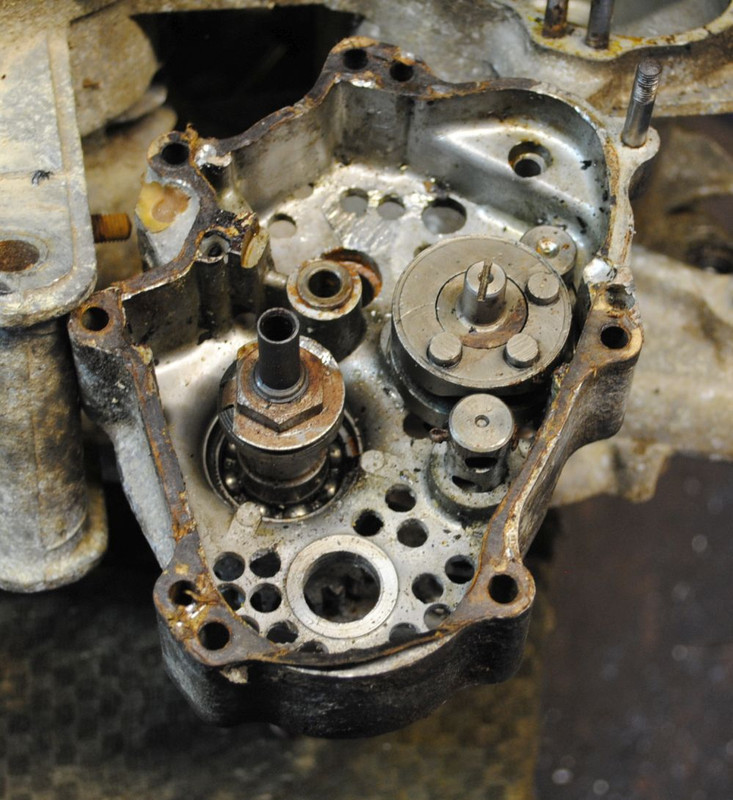 and drilled again: