Last week started making the wiring.
A pre-test checking if the alternator works after assembly. 60W halogen connected to the battery
It works! Also, with the 55W ans 60W together connected with it. The 500W drillingmachine gets hot.
The 36x4 mm Viton O-ring does not seal. I received yesterday after 2 weeks finally a few free samples 36x5 mm
As a result, the groove needs to be broadened. The device must be dismantled in order to widen the groove in the lathe.
Making adapter to determine the engine TDC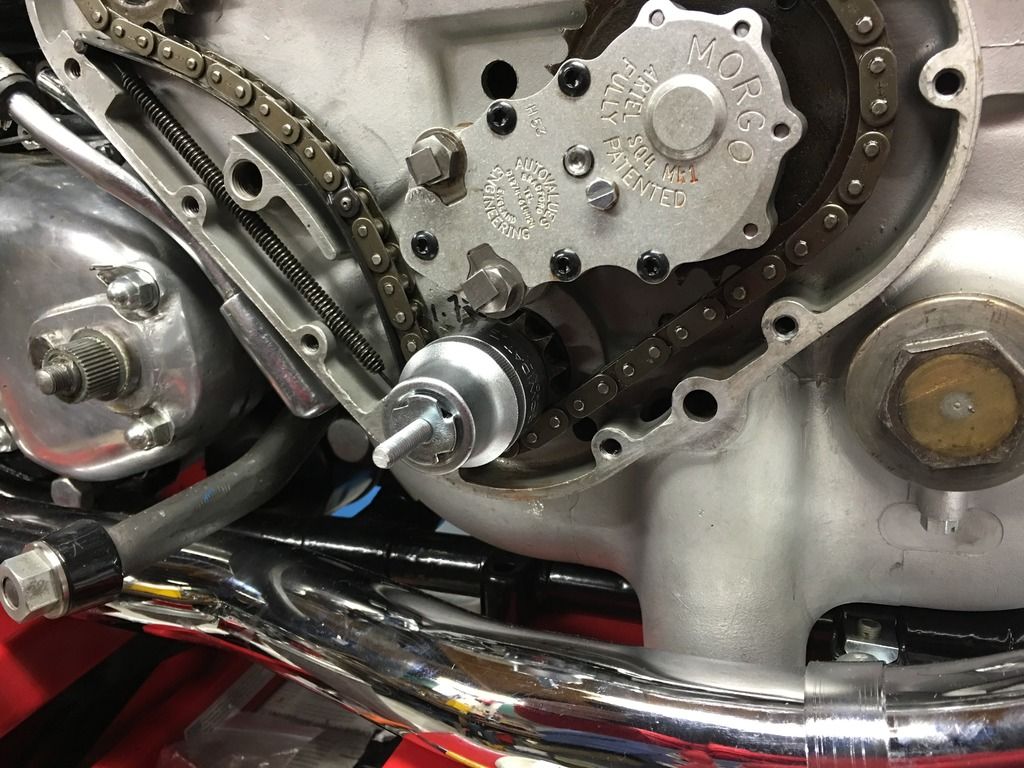 Disk mounted
Gauge in the spark plug of cylinder 1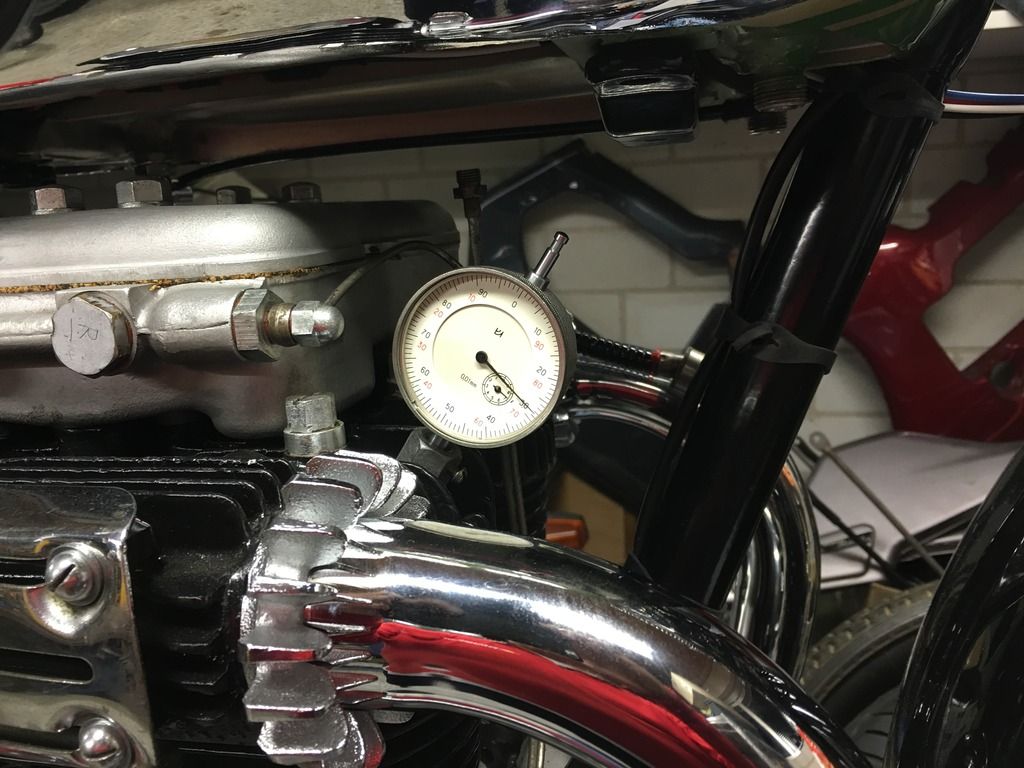 After a few times rotate back and forth and correct the disk, the TDC is found.
34 degrees advance ignition