Hi
I've been meaning to post this for ages, but got round to it at last. My grandfather used to have an Ariel when he was a young man, and I've always fancied getting hold of one of the same model. There is only one photograph I have of it: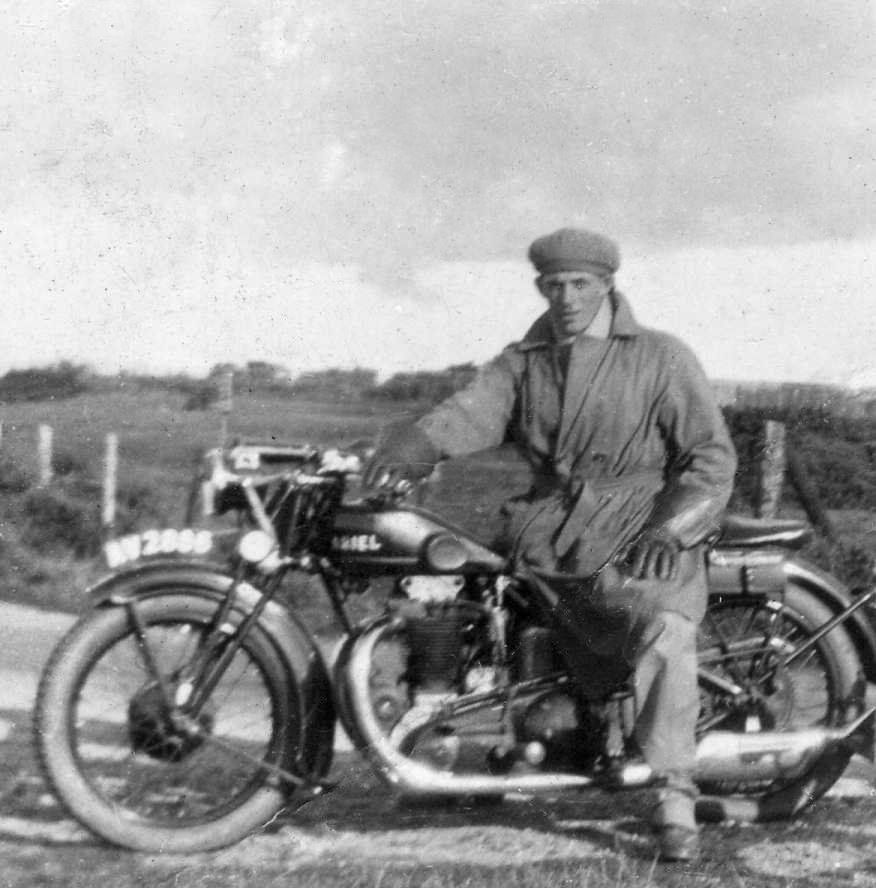 I'm reckoning it's a Model E or a Model F but I don't know how to differentiate them. So I'm guessing this would be 1929 or later. He was one of the few folks who saw 3 centuries, born in the 19th, lived the complete 20th and saw a few years of the 21st too. He was always interested in my bikes, but never really told me much about his, but I know he bought this new.
I reckon it would have been bought from Cheynes in Aberdeen...only because when I was doing a round-Scotland jaunt on my Commando back in the early 70s it broke down in Aberdeen and I got the parts from Cheynes and my grandfather then said that's where he got all his bikes from. I don't know if Cheynes the still exist - google brings up some directory entries for them, but there's no web site.
So if anyone can help identifying exactly what it is, the next question would be how rare are they in terms of finding one for restoration? I've seen a few Model Fs advertised but fully restored. I've restored a few bikes in my time (old Japanese mostly though), and have been building cars of late so I quite fancy the challenge. I have a reasonably well equipped garage/workshop - lathe, small milling machine, can weld alloy (not pretty, but strong) etc., so not a total flight of fancy. But no real point in making plans if there just aren't any about, or if those that are are either fully restored or big money for a chest of parts. It's not a market I just know much about. On one hand I'm thinking trying to acquire an un-restored 80-year-old motorcycle is an impossibility, but I just have no clue whether these are loved or loathed by collectors.
Many thanks